Home
|
Encylopaedia
|
Composers
| RAVEL
Maurice RAVEL (1875-1937)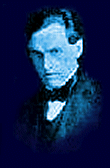 Maurice Ravel was a French composer who was born in Ciboure in the Pyrenees. He was a master of orchestral writing and often incorporated Spanish and Eastern styles into his music such as in his "Spanish Rhapsody" (1908). He was also influenced by the music of Liszt as can be heard in his piano pieces "Jeux d'eau" (1901), his "Miroirs" (1905) and his "Gaspard de la Nuit". He became labelled as Debussy's contemporary as he came from a similar musical background, however he was more classically influenced and more formal than Debussy and their styles were noticeably different. The music of Ravel has sharp etched outlines and much of it falls into sonata and other traditional forms. Later on in his career he became interested in jazz music.
He lived in Paris as a child and studied piano at the Paris Conservatory in 1889 under B?riot and Faur?. His unconventional style often offended the more conservative academic ears in spite of the classical basis of his work. He competed for the Prix de Rome in 1901, 1902, 1903 and in 1905 he was eliminated from the preliminary rounds. During World War I he was refused entry into the army and the air force so he became an ambulance driver instead. He was released from his duties in 1916 after suffering from a complete physical collapse. He dedicated his "Le Tombeau de Couperin" to the people who died in the war. After the war he did not hold any appointments, nor did he teach in order to make a living. He did not perform in public much, however he did conduct a tour to the United States during 1927-1928.
After 1918, with the death of Debussy, Ravel became regarded as France's greatest living composer. He dedicated the "Duo Sonata for violin and Cello" to Debussy's memory. He did not enjoy success until he was in his thirties and among his work are many pieces written for the piano such as "Jeux d'eau" (1901), "The Miroirs" (1905), "Gaspard de la Nuit" (1908), "Valses nobles et sentimentales" (1911) and "The Tombeau de Couperin" (1917). He also wrote two piano concertos, a challenging one for left hand only (1930) and one in G major (1931) and "Ma m?re l'oye" (1910). He made orchestral versions of most of his piano works.
Ravel made much use of dances in his work which was another difference between him and Debussy. An example of this is his dark fantasy "La Valse" (1920). He also wrote the ballet "Daphins and Chloe" based on the ancient Greek story (1912) for Diaghilev and "Bolero" which was originally a ballet score (1928) and which is probably his most famous work. He also wrote two operas "L'heure espagnole" (1911) and "L'enfant et les sortil?ges" (1925) based on a storybook fantasy.
Ravel developed a piano style for the next generation of composers and certainly influenced Debussy and his successors. Ravel was a very private man and remained a lifelong bachelor. Fragile health in the last seventeen years of his life from a degenerative brain disease reduced the number of compositions but not the quality. Much of his time was spent tampering with earlier compositions. In December of 1937 he underwent a brain operation however never regained consciousness. He died in Paris.
Essential Albums:
Click on album cover to buy.