Home
|
Encylopaedia
|
Composers
| STONE ROSES
The STONE ROSES (1984-1996)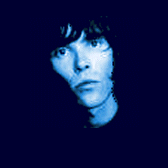 The Stone Roses were at the forefront of what was to become known as the Madchester scene and helped pave the way for other bands such as The Happy Mondays, The Charlatans and The Inspiral Carpets. The Stone Roses was formed in Manchester in 1984 and consisted of singer Ian Brown (b. 1963), guitarist John Squire (b. 1962), drummer Alan John Wren (Reni) (b. 1964), guitarist Andy Couzens (who left in 1987) and bassist Gary "Mani" Mounfield (b.1962). Brown and Squire were the main song writing team within the band and were previously in a band called English Rose. Mani joined the band in November 1987 after the original bassist Pete Garner had quit. Their first single was "So Young" under Thin Line Records which did not receive much attention, followed by "Sally Cinnamon". By 1988 Silvertone Records had signed them and they released their "Elephant Stone" single.
Their first album, "Stone Roses " (1989) was successful and contained the tracks "I Wanna Be Adored", "Waterfall" and "She Bangs the Drums". Their other singles were "Fools Gold", which reached the UK top 10 in 1989 and "One Love". 1990 saw The Stone Roses organize a festival at Spike Island in Widnes.
During this period the band wanted to leave Silvertone Records. Silvertone managed to paralyse the band for a year after a lengthy court case which lasted until May 1991. A court injunction prevented the band from releasing any new material. Other record companies however, were secretly trying to sign them and they eventually signed to Geffen. The Stone Roses kept a low profile for the next three years.
Their follow up album was "Second Coming" (1995) in which Squire wrote all but three of the songs. It contained the single "Love Spreads" which reached the UK no.2 chart position. Reni quit the Roses in March 1995, just before the start of the band's live tour and was replaced with Robbie Mannix. Whilst on tour, Squire broke his collar bone during a bike accident. His accident forced the band to cancel playing at Glastonbury Festival.
Squire's musical direction took a different turn and he left in 1996 to form The Seahorses. Mani also quit the Stone Roses in 1996, after playing Reading festival to join Primal Scream. The Stone Roses split soon after. Ian Brown went on to pursue a solo career with the release of his album "Unfinished Monkey Business" (1997). He received 60 days in prison in 1998 after being accused of threatening behaviour to an airline stewardess.
Essential Albums:
Click on album cover to buy.
Discography:
The Stone Roses (1989)
Second Coming (1994)