Home
|
Encylopaedia
|
Composers
| BRITTEN
Benjamin BRITTEN (1913-1976)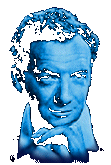 Benjamin Britten was born in Lowestoft, England on the 22nd November 1913 where his mother was a keen amateur musician and singer. He is widely recognised as one of Britain's greatest composers since Purcell and massed over one hundred major compositions during his life time. He was essentially a vocal composer, writing operas and song-cycles that managed to reach a mass audience. He was also brilliant pianist and conductor and wrote works for other musicians such as the cellist Rostropovich and the singer Janet Baker. He never abandoned the principles of tonality and was also known as a "modern composer". His music was heavily influenced firstly by his mother and then by his tenor friend Peter Pears for whom he composed many operatic and vocal roles such as the song cycle "Serenade for Tenor, Horn and Strings". He was also influenced by other European composers such as Berg, Bart?k, Schoenberg and Stravinski.
Britten studied music at the Royal College of Music between 1930-1933, however he did not like the internal politics and of being told with whom he could study with. He studied under Frank Bridge (1879-1941) for a time and his "Variations on a Theme by Frank Bridge" was written under his influence in 1937 for string orchestra. After the Royal College he worked for the General Post Office(G.P.O.) Film Unit, writing music for a dozen short documentary films incluing "coal face" and "Night Mail" (1936), "Hadrian's Wall" (1938), "Johnson over Jordan" (1939), "The Rescue" (1943) and "The Dark Tower" (1946).
Britten met and collaborated with W.H. Auden who was to become a large influence on him and Auden reinforced Britten's pacifism and provided the text for his first important song cycle "Our Hunting Fathers" (1936). Both Peter Pears and Britten emigrated to America during 1939 and while there, Britten composed his first large scale orchestral work Britten - Sinfonia da Requiem
(1940) and his first dramatic work, the operetta Paul Bunyan
(1940). Whilst in America, he read an article on the Suffolk poet George Crabbe and this motivated him to move back to England in 1942 and to set Crabbe's work to an opera. The result was Peter Grimes
(1945).
Other operas include The Rape Of Lucretia
(1946), Albert Herring
(1947), "The Beggar's opera" (new version of Gay's opera 1948), "Let's make an opera" (1949), "Billy Budd" (1951), "Gloriana" (1953), Turn Of The Screw
(1954), "Noye's fudde" (1958), "A Midsummer Night's dream" (1960), "Owen Wingrave" (1971) and Death in Venice
(1973) which was his 15th and last one. "Death in Venice" provided Pears with his most demanding stage role and it was Britten's most public statement concerning his long-standing relationship with the singer. Britten has been criticised by some that after the success of Peter Grimes
his work was no longer as powerful. One of his greatest achievements however, has to be that of placing English opera onto the world's centre stage.
His interest in chamber opera and the fact that there was only two established opera companies led in 1947 to the foundation of the English Opera Group (EOG) (now English Music Theatre) with the producer and librettist Eric Crozier and John Piper. He was also involved with setting up the Aldeburgh Festival first held in 1948 in the Suffolk seaside town where both he and Pears lived. In 1961 he wrote War Requiem
which was a commission for the consecration of Coventry Cathedral after it's post-war reconstruction. It is of interest to note that Britten was a conscientious objector during the war and several of his works carry a pacifist message.
After a heart operation in 1973, his musical activities were reduced. He was awarded the Companion of Honour in 1953 and Member of the Order of Merit in 1965. He also became the first composer or musician to become a life peer (Lord Britten of Aldeburgh) in 1976. One of Britten's major talents was to be able to capture the imagination and interests of children as in "Let's make an opera" and his choral work "St. Nicholas". He also made use of themes such as innocence lost, the persecution of the outsider in society and cruelty. He became friends with the Soviet composer Shostakovich who dedicated his 14th Symphony to him. Britten died in December 1976 from heart disease.
Essential Listening: