Home
|
Encylopaedia
|
Composers
| CAGE
John CAGE (1912-1992)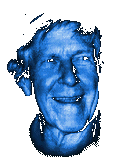 John Cage was born in Los Angeles in 1912 and was the only child to an inventor and the women's page editor of the Los Angeles Times. He was a composer, pianist and writer. During his career as a musician he studied modern harmony and rhythm with Henry Cowell at the New School for Social Research in addition to studying with Richard Buhlig, Adolph Weiss and Arnold Schoenberg at various points. He was also influenced by Daisetz Suzuki who gave lectures in Zen at Columbia University during the 1940s and 1950s.
In 1935, Cage became engaged to Xenia Kashevaroff. From 1937 onwards, he developed interests in dance and percussion and in 1938 he composed the first prepared piano piece "Bacchanale" for dance. Henry Cowell helped him to introduce the prepared piano and he accomplished this by inserting various objects, from rubber-bands to hat-pins, between the strings to create new effects. Cowell also introduced Cage to Lou Harrison, an enthusiast of Balinese and Javanese gamelan music. Harrison ultimately influenced Cage's interest in Asian culture and music. From 1939 onwards, Cage wrote a series of Imaginary Landscapes for a variety of sound making devices.
He settled in New York in 1942 and began a long association with Merce Cunningham and his Dance Company as the musical director. He was exempted from the wartime draft as his father was working on top-secret navigational equipment. In 1943 he performed a concert at the Museum of Modern Art which was well publicised and helped Cage become one of the best known avant-garde musicians of his time. He received a Guggenheim Fellowship and an award from the National Academy of Arts and Letters in 1949, for having extended the boundaries of music through his work with percussion orchestra and his invention of the prepared piano. His interest and study of oriental philosophies led to his utilisation of chance in his music, as in the work "Music of changes" in 1951.
In 1951, he organised a group of engineers and musicians to make the first music on magnetic tape. The work was "Imaginary Landscape No.5" which was a musical fragmented collage structured according to chance methods determined by the Chinese book of I-Ching. He used the I-Ching as a kind of computer, manipulating it to help him compose music. In the same year came "4'33"" in which the performer makes no sound. "4'33"" was composed for any instrument, for example David Tudor gave this performance on the piano (using a stop watch to time each movement). The notorious "Imaginary Landscape No.4" was also performed in 1951 at Columbia University. This included a four minute piece for twelve radios, two players sharing the control of tone, volume and tuning for each radio. Also in 1952, at Black Mountain College, he presented a theatrical event considered by many to have been the first happening.
In 1958, Jasper Johns, Robert Rauschenberg and Emile de Antonio organised a twenty-five year retrospective concert of his music at the town hall in New York. The particular elements of Cage's avant-garde outlook includes the use of any kind of environmental sounds or noises, use of chance where the selection process involves tossing a coin, abandonment of formal structures, use of silence and use of a wide range of electrical and visual techniques. Cage discovered the non-existence of silence at Harvard University's anechoic chamber (a sound proof chamber with no reflective surfaces). His subtle awareness of silence is often heard in his work.
In 1969, "Variations IV" was recorded in two rooms inside an art gallery on La Cienaga Boulevard in Los Angeles. This work included distorted conversations with musical fragments.
He was elected to the American Academy of Arts and Sciences in 1978, and to the American Academy of Arts and Letters in 1988. In 1982 the French Legion d'Honneur made him a Commandeur de l'Ordre des Arts et des Lettres. He received the Notable Achievement award from Brandeis University in 1983. He received the degree Doctorate of all the Arts Honoris Causa from the California Institute of the Arts in 1986. He became the Charles Eliot Norton Professor of poetry at Harvard University for the 1988-89 academic year and he was also the laureate of the 1989 Kyoto Prize given by the Inamori Foundation.
His books include "Silence" (1961), "A Year from Monday" (1968), "M" (1973), "Empty Words" (1979) and "X" (1983). Other works by Cage include "Prelude for Meditation", "Music for Marcel Duchamp" and "Sonatas and Interludes for Prepared Piano". Most of these works were written while he was heavily influenced by Japanese and Indian philosophy.
Essential Albums:
Click on album cover to buy.

Discography:
Sonatas and Interludes For Prepared Piano (1951)
Indeterminancy, New Aspects of Form in Instrumental and Electronic Music (1959)
Presents Variations IV (1965)
Presents Variations IV, Vol.2 (1965)
HPSCHD/String Quartet, No.2 (1969)
John Cage (1974)
Etudes Boreales (1978)/Ryoanji (1983) (1985)
Four Walls (1989)
Empty Words (1991)
"John Cage": Music For Marcel Duchamp (1947)/Music For Amplified Toy Pianos (1960) (1991)
Singing Through/Vocal Compositions by John Cage (1991)
Music for Merce Cunningham: Five Stone Wind (1991)
Cheap Imitation (1991)
Aslsp Organ, Vol.2 (1991)
Perilous Night/Four Walls (1991)
Diary: How To Improve The World (You Will Only Make Matters Worse) (1992)
Some of "The Harmony of Maine" (1992)
Fontana Mix and Solo For Voice 2 (1993)
Concert For Piano and Orchestra/Atlas Eclipticalis (1993)
Winter Music (1993)
Europera, Vol.5 (1994)
45' For a Speaker, 34'46.776 for a Pianist, 27'10.554 for A (1994)
Orchestral Works, Vol.1:101 for large Orchestra.. (1994)
Ten, Ryoanji, Fourteen, Ives Ensemble (1994)
Prelude For Meditation (1995)
Atlas Eclipticalis (For Three Flutes) (1995)
Europera, Vol.3 (1995)
Europera, Vol.4 (1995)
The Number Pieces 1 (1995)
Two, Five and Seven (1996)
Music of Changes, Books I-IV (1996)
Litany For The Whale (1998)
Music of Changes (1999)
Sonatas and Interludes (1999)
Three Constructions (1999)
Etudes Australes (1999)