Home
|
Encylopaedia
|
Composers
| CALE
John CALE (1942-)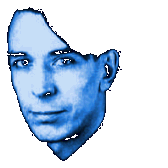 John Cale was born on the 9th March 1942 in Wales to a coal miner and a school teacher. He showed great musical talent from a young age, playing the piano and viola and by the age of 8 had already performed an original piano composition for the BBC. He obtained a musicology degree from Goldsmith's in London studying experimental music in the early 1960s and met the American classical composer Aaron Copland who helped him to win a Leonard Bernstein scholarship to study modern composition in Massachusetts.
He moved to New York and in 1963, he joined John Cage in a performance of Eric Satie's piano "Vexations" which lasted 18 hours. He became a member of LaMonte Young's minimalist ensemble, the Dream Syndicate and along with Lou Reed, he also became the creative force behind The Velvet Underground as bassist, viola player, keyboardist and occasional song writer. Cale gave the Velvet Underground their distinctive experimental sound as heard with his droning viola part in "Venus in Furs", "Heroin" and "Black Angel's Death Song" and with his pounding piano in "I'm Waiting For My Man" and "All Tomorrow's Parties". Cale left the Velvet Underground in the summer of 1968 after the album "White Light/White Heat" and went on to produce ex-Velvet Underground singer Nico with her "The Marble Index" album (1969). He also produced the Stooges' "The Stooges" album (1969).
Cale embarked upon a solo career with his debut album "Vintage Violence" (1970) followed by "Church of Anthrax" on which he collaborated with minimalist composer Terry Riley. His work never received much radio air play as his style was considered by some to be too moody and morbid. During the 1970s his on stage costumes became more outrageous and his antics such as killing a chicken on-stage alienated him from some critics. He continued with his production activities along side his solo career and a number of albums he produced fared rather better than his own, such an example being Patti Smith's "Horses" (1975). He also produced work by other artists such as Squeeze and Sham 69 and even became a staff producer for Warners for a while.
Collaborations include "Wrong Way Up" (1980) with Brian Eno and "Songs for Drella" (1990) with Lou Reed. This album reunited Cale with Reed and the Velvet Underground was reformed for a European tour in 1993 and resulted in a live album. By the end of the tour however, relationships were breaking down again and with the death of Sterling Morrison in 1995, any other reunion hopes were dashed. In 1996 they played together for the last time as the Velvet Underground were inducted into the Rock & Roll Hall of Fame. In 1994 he collaborated with Bobby Neuwirth in "The Last Day On Earth" and in 1998 he released "Nico" as a tribute to Nico.
Essential Albums:
Click on album cover to buy.


Discography:
Vintage Violence (1970)
Church of Anthrax (1971)
The Academy in Peril (1972)
Paris 1919 (1973)
Fear (1974)
Slow Dazzle (1975)
Helen of Troy (1975)
Sabotage/Live (1979)
Honi Soit (1981)
Music For a New Society (1982)
Caribbean Sunset (1984)
Comes Alive (1984)
Artificial Intelligence (1985)
Words For The Dying (1989)
HN (1990)
Songs For Drella (1990)
Even Cowgirls Get The Blues (1991)
Fragments of a Rainy Season (1992)
Paris S'eveille (1992)
23 Solo Pieces For La Naissance de L'Amour (1993)
Walking On Locusts (1996)
Nico (1998)
Dance Music (1998)
Le Vent de la Nuit (1999)
Close Watch: An Introduction to John Cale (1999)
Inside The Dream Syndicate, Vol.1 (2000)
The Unknown (2000)