Home
|
Encylopaedia
|
Composers
| CLAPTON
Eric CLAPTON (1945-)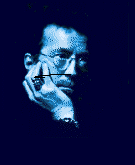 Eric Clapton was born Eric Clapp in Ripley, Surrey, England on the 30th March 1945. He was given his first acoustic guitar at the age of 14 by his grandparents. His natural mother was only 16 when she gave birth to Eric so the upbringing was left to his grandparents. Early influences include Sonny Terry, Blind Willie Johnson, Jerry Lee Lewis and Robert Johnson. Clapton started out playing folk blues by artists such as Big Bill Broonzy and Ramblin' Jack Elliott - "Railroad Bill" and "Cocaine". He gradually moved away towards electric blues. In 1961 he enrolled at Kingston-on-Thames Art college but got thrown out as he spent more time playing his guitar than on his college work. His first band was a R&B group, the Roosters with Tom McGuinness. They covered such artists as John Lee Hooker and Muddy Waters amongst others. After 8 months Clapton and McGuinness left to join another group, Casey Jones And The Engineers until 1963 when Clapton moved on to the Yardbirds. Here, Clapton earned himself a reputation as a proficient guitarist and was nicknamed "Slowhand" by regulars at the Crawdaddy club. After 18 months, Clapton left as he wanted different things musically. The Yardbirds wanted to go more towards a popular mainstream style while Clapton wanted to play the blues.
John Mayall contacted him soon afterwards and he joined the Bluesbreakers. Here he earned his second nickname "God" and he recorded only one album "Bluesbreakers" with John Mayall. When he left the Bluesbreakers, Clapton made numerous session appearances and recordings with a group of musicians including Paul Jones, Steve Winwood, Jack Bruce and Pete York called the Powerhouse. They recorded 3 tracks "Crossroads", "I Want To Know" and "Steppin' Out".
In 1966 Clapton formed Cream with Ginger Baker and Jack Bruce (bass) which lasted for approximately 2 years. During this period he also played guitar solo on George Harrison's "While My Guitar Gently Weeps" for the Beatle's "The White Album". On December 15th 1969, Clapton was invited to join John Lennon's Plastic Ono Band for a one-off festival show in Toronto called Peace for Christmas. He rehearsed "Cold Turkey" on the plane going to the gig. After Cream, Clapton formed Blind Faith with Ginger Baker, Steve Winwood and Rick Grech. Together they released one album "Blind Faith" and toured America before splitting up in 1970. During the tour Clapton befriended Delaney and Bonnie and played guitar for them immediately after leaving Blind Faith. He played on one album "Delaney and Bonnie On Tour" before releasing his own solo album "Eric Clapton" (1970) under Polydor.
Clapton then formed Derek and the Dominoes with Duane Allman. Their most memorable track was "Layla" written for George Harrison's wife, Pattie. George invited Clapton to play at his Bangla Desh Concert on August 1971 in New York. During this period, Clapton became involved in heroin and spent 3 years in self-imposed exile. Pete Townshend organised a coming out concert for Clapton on January 13th 1973 at London's Rainbow Theatre with Steve Winwood, Ronnie Wood, Rick Grech and Jim Capaldi. This proved to be a turning point for him as he soon entered into rehabilitation. Once clean again, Clapton went solo and started out doing acoustic, Rock'n'Roll and Blues in order to try and please everybody. He also got introduced to J.J.Cale's music during this period. He released his "461 Ocean Boulevard" album in August 1974 which reached no.1 in the US album charts and no.3 in the UK charts. His cover of "I Shot the Sheriff" by Bob Marley was released as a single and also became a hit. other tracks from the album were "Give Me Strength" and "Let It Flow". In 1975 he released "There's One in Every Crowd" album produced by Tom Dowd. This album was reggae influenced and involved Peter Tosh. Also in 1975 he released the live album "EC Was Here" and toured with Carlos Santana.
Even though Clapton was off heroin, he was known to like a drink and on 5th August 1976, he apparently spoke out in favour of Enoch Powell while under the influence of alcohol at Birmingham odeon. "No Reason To Cry" was released in 1976 followed by "Slowhand" (1977) containing the track "Wonderful Tonight" and "Backless" (1978) which contained the track "Golden Ring" and was dedicated to Bob Dylan. He had single successes with "Lay Down Sally" co-written with Marcella Detroit and "Promises". A double live album "Just One Night" recorded during 2 shows was released in 1980 and "Another Ticket" was released in 1981. "Money and Cigarettes" (1983) was produced by Tom Dowd and featured Ry Cooder, bassist Donald Dunn and drummer Roger Hawkins. Clapton played with Jimmy Page at the ARMS concert for multiple sclerosis at the Royal Albert Hall in 1983, inspired by Ronnie Lane. The same year also saw him play at the ARMS concert in New York with Ronnie Wood and Andy Fairweather-Low.
In 1984 he joined Roger Waters on his "Pros and Cons of Hitch Hiking" tour and "Behind the Sun" was released in 1985 produced by Phil Collins containing the title track "Behind the Sun". Clapton saw this as a concept album however Warner Brothers didn't think the first set of submitted songs were strong enough. They brought in songwriter Jerry Lynn Williams and provided the musicians Jeff Porcaro, Steve Lukather, Michael Omartin and Greg Phillinganes. The track "Forever Man" involved him in his first video. He also played at the Live Aid event in 1985. "August" (1986) included Phil Collins on drums and contained the tracks "Behind the Mask" and a duet with Tina Turner "Tearing Us Apart". "Journeyman" (1989) made use of Jerry Williams and the Womacks and was produced by Russ Titelman. This successful album contained the tracks "Old Love" which he wrote with Robert Cray and "Hard Times".
The tragic death of his son Conor in 1991 halted his career for some months. Other album releases include "24 Nights" (1991), the very successful "Unplugged" (1992) which contained the track "Tears in Heaven" dedicated to his son and "From the Cradle" (1994).
Essential Albums:
Click on album cover to buy.


Discography:
Eric Clapton (1970)
Eric Clapton's Rainbow Concert (1973)
461 Ocean Boulevard (1974)
There's One in Every Crowd (1975)
E.C. Was Here (live) (1975)
No Reason To Cry (1976)
Slowhand (1977)
Backless (1978)
Just One Night (1980)
Another Ticket (1981)
Money and Cigarettes (1983)
Too Much Monkey Business (1984)
Behind The Sun (1985)
Time Pieces, Vol 2: Live in the 70s (1985)
August (1986)
Big Boss Man (1987)
Homeboy (1989)
Journeyman (1989)
24 Nights (1991)
Rush (1992)
Unplugged (1992)
The Magic of Eric Clapton (1993)
From The Cradle (1994)
Crossroads 2: Live in the Seventies (1996)
Live in Montreux (1997)
Pilgrim (1998)
Riding With The King (2000)
Reptile (2001)