Home
|
Encylopaedia
|
Composers
| DAVIS
Miles DAVIS (1926-1991)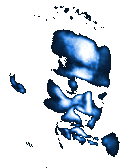 Miles Davis was born in Illinois on the 25th May 1926 and is perhaps the most written about artist in the field of jazz. He is well known for his experimental jazz techniques and became a model for others to follow both during his lifetime and afterwards. He continually broke new ground in jazz music throughout his career.
He was born into a respectable family and his mother played the violin and piano. His uncle gave him his first trumpet while a young boy and he started going to private music lessons at around the age of 9 and was heavily influenced by a radio music show called Harlem Rhythms. Other early influences were Duke Ellington and Art Tatum.
By the time he was 16, he started playing on the road during the weekends with various groups and had mastered playing chromatic scales on the trumpet. He ended up turning down offers of work however, due to not being allowed to travel until he had graduated from school. He played trumpet for "Eddie Randle's Blue Devils Band" from 1943-1944. In 1944 his parents separated and in the same year he played with Adam Lambert's Six Brown Cats before playing with Billy Eckstine's band for 2 weeks.
In autumn 1944 he passed the audition to get into the Juilliard School of Music in New York. He soon made himself home in Harlem at places like Minton's Playhouse and got to know Charlie "Bird" Parker, Dizzie Gillespie and Thelonius Monk and got to jam with them. It wasn't long before he left Juilliard as he felt that he could learn more by playing in bands. Gillespie taught him piano and he learnt improvising techniques from the likes of Bean, Thelonius Monk, Don Byas, Lucky Thompson and Charlie Parker. Another major musical influence on Miles at this time was the horn player Freddie Webster.
He made his first recording in May 1945 with Herbie Fields and during the same year played with Lockjaw Davis's group for a month at the Spotlite on 52nd street with Billie Holiday singing. Still at a very young age, Miles replaced Dizzie Gillespie in Charlie "Bird" Parker's quintet on the trumpet with Bird, Al Haig on piano, Curly Russel on bass, Max Roach and Stan Levey on drums. He soon created a softer, more elegant and sensitive approach to trumpet playing. His style complemented Bird's higher and faster playing. Also in 1945, he played trumpet for "Charlie Parker's Rebopper" record under the Savoy label.
By now Miles was known for not playing up to the critics unlike some performers. He just wanted to be accepted as a good musician and this inevitably earned him poor reviews. 52nd street closed down in 1945 and Miles went to Los Angeles where he played with Benny Carter's band for a short while. In 1946 at the age of 19, Miles took part in his second recording session for Bird with Lucky Thompson, Arv Garrison, Vic McMillan, Roy Porter and Dodo Marmarosa. He then played in Lucky Thompson's band and recorded with Charlie Mingus's "Baron Mingus and his Symphonic Airs" album.
In 1947, Esquire magazine voted Miles the new star award for his trumpet playing and during the same year he recorded with Bird's "Charlie Parker All Stars" album. Miles wrote his first tune "Donna Lee" for this album and went on to record another 3 albums with Bird in the same year. His album "Birth of the Cool" was also released in 1954 under Capitol Records.
His first lead recording role was in "Miles Davis All Stars" under Savoy with Charlie Parker, John Lewis, Nelson Boyd and Max Roach. He left Bird's band in 1948, however they both still played and recorded together afterwards. At the age of just 23, Davis also found himself fronting a band arranged by Gerry Mulligan and Gil Evans.
In late 1949 Miles began a four year battle with heroin. His habit interfered with his music career and in one incident, he even got arrested while on tour. It became difficult for him to find work afterwards. In 1952 his father came out to fetch Miles and bring him back home to clean out in prison.
During 1952 he toured with the Symphony Sid All Stars and in 1953 he met Francis Taylor who was to later become his wife. He led a bebop band with the saxophonist John Coltrane and became influenced by the piano player Ahmad Jamal with his use of space in his compositions. In 1956, he released the "Round About Midnight" album under Columbia.
During 1957, he wrote the music film score for "Lift to the Scaffold" which was released as an album "Jazz Track". Between 1957-1958 Davis got together a sextet with Coltrane, Red, Joe, Paul and Cannonball Adderley. This line up was the first time he would use two saxophones. "Milestones" (1958) was released on Columbia.
Albums have included "In a Silent Way" (1969), "Bitches Brew" (1970), "Jack Johnson" (1970), "At Fillmore" (1970), and "Live-Evil" (1971). The latter album contained guitar playing by John McLaughlin and keyboard playing by Keith Jarrett with Miles experimenting with trumpet sounds through a wah-wah pedal. The album "On the Corner" (1972) was radically different and contained funk backbeats. Compilation albums include "Big Fun" and "Get up with it".
Miles Davis spent the last part of his career leading jazz-funk bands and experimenting with abstract sounds. In 1975, he semi-retired after releasing "Agharta and Pangaea" (1975). He died of pneumonia and a stroke in California on 28th September 1991.
Essential Albums:
Click on album cover to buy.



Discography:
First Miles (1945)
Birth of the Cool (1949)
And Horns (1951)
Blue Period (1951)
Conception (1951)
The New Sounds of Miles Davis (1951)
Diggin' (1951)
Dig (1951)
Collector's Items (1951)
Live at the Barrel, Vol.2 (1952)
Miles Davis Plays The Compositions of Al Cohn (1953)
Miles Davis Featuring Sonny Rollins (1953)
Blue Haze (1953)
Bags Groove (1954)
Miles Davis Quintet (Prestige 185) (1954)
Miles Davis and the Modern Jazz Giants (1954)
Walkin' (1954)
Green Haze (1955)
The Musings of Miles (1955)
Odyssey (1955)
Milt and Miles (1955)
Miles Davis and Milt Jackson Quintet/Sextet (1955)
Circle in the Round (1955)
Round About Midnight (1955)
Cookin' (1955)
The New Miles Davis Quintet (1955)
Miles (1955)
Miles Davis and Horns 51-53 (1955)
Miles and Monk at Newport (live) (1955)
Workin' (1956)
Steamin' (1956)
Relaxin' (1956)
Cookin' With The Miles Davis Quintet (1956)
Nouvelle Vague on CD (1956)
Miles Ahead (1957)
Milestones (1958)
Miles Davis at Newport 1958 live (1958)
Porgy and Bess (1958)
Kind of Blue (1959)
Sketches of Spain (1959)
Directions (1960)
Friday at the Blackhawk (live) (1960)
Friday at the Blackhawk, Vol.2 (live) (1960)
Friday and Saturday Nights in Person (live) (1961)
In Person: Friday Night at the Blackhawk (live) (1961)
Miles Davis in Person, Vol.1 (live) (1961)
Miles Davis in Person, Vol.2 (live) (1961)
In Person: Saturday Night at the Blackhawk (live) (1961)
At Carnegie Hall (live) (1961)
Miles in St Louis (live) (1961)
In Person at the Blackhawk (live) (1961)
Someday My Prince Will Come (1961)
Quiet Nights (1962)
Sorcerer (1962)
Miles at Antibes (live) (1962)
Seven Steps to Heaven (1963)
Miles in Antibes (live) (1963)
Four & More (live) (1964)
My Funny Valentine (live) (1964)
Miles in Tokyo (live) (1964)
Miles in Berlin (live) (1964)
In Europe (live) (1964)
E.S.P. (1965)
Live at the Plugged Nickel (1965)
Miles Smiles (1966)
In Berlin (live) (1966)
Nefertiti (1967)
Miles in the Sky (1968)
Filles de Kilimanjaro (1968)
In A Silent Way (1969)
Bitches Brew (1969)
Big Fun (1969)
Live-Evil (1970)
A Tribute to Jack Johnson (1970)
Black Beauty: Miles Davis at Fillmore West (live) (1970)
On The Corner (1972)
Get Up With It (1972)
Miles Davis in Europe Lincoln Center (live) (1972)
In Concert: Live at Philharmonic Hall (1972)
Dark Magus (live) (1974)
Pangaea (live) (1975)
Agharta (live) (1975)
We Want Miles (1981)
The Man With The Horn (1981)
Star People (1982)
New Quintet (1982)
Decoy (1983)
Aura (1985)
You're Under Arrest (1985)
Tutu (1986)
Music From Siesta (1987)
Live Around The World (1988)
Miles in Montreux (live) (1989)
Amandla (1989)
Dingo (1990)
Hot Spot (1990)
Doo-Bop (1991)
Miles and Quincy Live at Montreux (1991)
Green Dolphin Street (1992)
Newport Jazz Festival (live) (1993)
Miles Davis Live (2000)
Live (2000)
Blue Miles (2000)
Hi-Hat All Stars (2000)
The Complete In A Silent Way Sessions (2001)