Home
|
Encylopaedia
|
Composers
| HAYDN
Joseph HAYDN (1732-1809)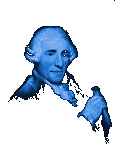 During the 18th century, the musical centre shifted towards Vienna. Haydn was born in Rohrau, Austria on the 31st March 1732. He started to show a musical talent from the age of five and went to Vienna when he was just eight where he was a choirboy at St. Stephen's Cathedral. In 1750 he became a freelance teacher and musician in Vienna and it was here where he met the Italian composer Nicola Porpora. In 1759 he became Kappellmeister to Count Morzin where he began to compose his early string quartets. In 1761 he was appointed to the service of Prince Paul Anton Esterh?zy at Eisenstadt. In 1766 he assumed charge of the music establishment there that included fifteen musicians and he began to compose exclusively for his employer.
He spent much of his life working for the wealthy Esterh?zy family, however conditions of employment were not very good. His duties were numerous, as well as administrative work, caring for the court musicians, he conducted, arranged and directed performances and produced a large amount of works in many genres. He became a prolific composer who was important in establishing the symphonic style of music.
He wrote well over one hundred and four symphonies which settled into the four-movement form "fast-slow-minuet-fast". Perhaps the most famous are his twelve Salomon symphonies. He also became renowned for his string quartets of which he wrote over eighty-four. In addition to his symphonies and string quartets Haydn also wrote church music (including fourteen masses and two oratorios), music for parties, concertos, over twenty operas, cantatas, over fifty piano sonatas and one hundred and twenty five string trios.
He is often regarded as the "father of the symphony" and "father of the string quartet" and during his later life, brought the Classical style to maturity. During the early 1770s, he was sucked into the emotional turmoil of the Sturm und Drang movement and began to write disturbing minor-key symphonies, quartets and sonatas during this period, but later incorporated these features into a broader style. His symphonies from 39 to 52 show him departing from the tasteful and elegant to strong emotional feeling. This style continued into the mid 1770s until he moved away and turned his attention to opera until the mid 1780s.
He left the service of the Esterh?zy family in 1790 and went to London in 1791. In the same year he was awarded the honorary degree of Doctor of music by Oxford University. A love affair in London with the widow Rebecca Schroeter inspired Haydn to compose the English Canzonets. He composed twelve symphonies for his London concerts and he was very popular with the English Royal family.
His work impressed Mozart who dedicated some of his quartets to him. The two men became friends and learnt much from each other. From 1781 onwards, both their works betray mutual influence. Mozart and Beethoven also both studied with Haydn at some point during their careers.
In 1797, he composed "Gott erhalte Franz den Kaiser" which was adopted as Austria's national anthem. During 1798, he wrote the oratorio "Die Sch?pfung" and "Die Jahreszeiten" in 1801. The last years of his career were spent on vocal music. His last public appearance was in 1803 and from there onwards his health began to fail. He died during the French occupation of Vienna on 31st May 1809. He was ever a modest man, recognising the genius of others (such as Mozart) as greater than his own.
Essential Albums:
Click on album cover to buy.