Home
|
Encylopaedia
|
Composers
| KLF
KLF (1989-1992)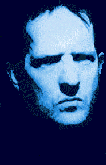 KLF (Kopyright Liberation Front) was initially formed as the Justified Ancients of Mu Mu in 1987. The name was borrowed from Robert Anton Wilson's Illuminatus!, "Mu" meaning chaos. They became KLF in 1989. The members include Jimmy Cauty (of the Orb) and Bill Drummond (who had been a member of Big in Japan and had managed Echo and the Bunnymen).
Their overall style was concerned with sampling other artists' records rather than recording their own original music. They were also concerned with other non-musical matters such as believing in the existence of an interstellar ley line that hit the earth in Iceland and exited the planet in Papua New Guinea while passing through Liverpool's Mathew Street. One of Drummond's first project's was to organise for Echo & the Bunneymen and The Teardrop Explodes to simultaneously perform in these extreme locations while he stood on a manhole cover in Liverpool. The results were disappointing as the Teardrops never quite made it to New Guinea.
Their first album "What the fuck is going on ?" (1987) contained samples from the Beatles, Led Zeppelin and Abba's "Dancing Queen" for their "The Queen and I". Unfortunately, they forgot about the legalities of copyright and Abba sued demanding that they destroy the offending album. KLF destroyed the albums by catching a ferry to Sweden where they threw them overboard.
The second album "Who killed the Jams?" was released in 1988, the same year in which they renamed themselves the Timelords. Their track "Doctorin' the Tardis" which mixed together the Dr. Who theme and Gary Glitter's "Rock'n'Roll Part Two" reached no.1 in the UK, however their "Kylie said to Jason" was a flop.
As KLF, they released the albums "Space" which was an electronic tour of planetary influences and "Chill Out" (1990) which sampled Fleetwood's Mac's "Albatross" and Elvis Presley's "In the Ghetto". This album was rumoured to have been mixed live in the studio as one complete piece but later separated into fourteen unbroken tracks. They released the singles "What time is love?", "3am Eternal" and "Last train to Transcentral". "The White Room" (1990) album which featured such tracks as "Church of the KLF" reached no.1 in the UK.
One can be forgiven for thinking that KLF are probably more famous for their publicity stunts than for their music which they appeared to treat as secondary importance. Such antics as burning a wicker man style effigy in the Shetlands, on the Hebridean Island of Jura during their 1991 pagan rave to celebrate the "Rites of Mu" have certainly increased attention towards them. They have been known to ridicule art prizes as in 1994, the K foundation presented ?40,000 to Turner prize-winning sculptress Rachel Whiteread for worst artist. In addition to this, they released their own piece of artwork, a canvas on which 100 wads of ?10,000 were nailed called "Nailed to the Wall". They initially planned to donate their "Nailed to the Wall" to the Tate, however they ended up burning the one million pounds in banknotes on film "Watch the K Foundation Burn a Million Quid" on 22nd August 1994 on the Isle of Jura.
During this period, they also wrote a book entitled "The Manual: How To Have A Number One The Easy Way". Drummond renamed himself King Boy D and Cauty became Rockman Rock. In 1991, they collaborated with Tammy Wynette with "Justified and Ancient" and the single "It's grim up North" was released along with the re-release of "What time is love?" in 1992.
In February, they decided to self destruct and had planned to cut up dead sheep as part of their performance at the annual BPI awards ceremony in front of a TV audience, but fellow performers intervened. They still won the Brits award for best band that year however and on 11th February they played a version of 3AM Eternal with thrash metal band Extreme Noise Terror. At the aftershow party they left a dead sheep at the door.
KLF quit the music scene in 1992 and deleted their back catalogue of music three months later to boot. In 1997 the KLF reformed for one gig at the Barbican where a brass band and striking liverpool dockers performed acid house favourites.
Essential Albums:
Click on album cover to buy.


Discography:
Who Killed The Jams? (1988)
Shag Times (1989)
Chill Out (1990)
The White Room (2001)