Home
|
Encylopaedia
|
Composers
| ORBIT
William ORBIT (1952-)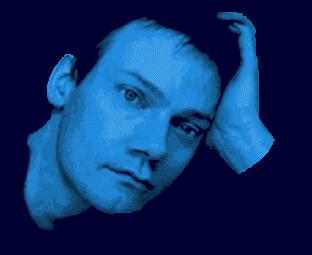 William Orbit aka William Wainwright (born in 1952, England) was formerly a bass player for Torch in the 1980s and also headed up the Bass-O-Matic group who had a top ten hit in 1991 with "Fascinating Rhythm".
During his career he has remixed tracks for the likes of Prince, Madonna's "Justify your love" and the 1998 album "Ray of Light", Belinda Carlisle's "Circles in the Sand" (1987), S-Express, Les Negress Vertes, the Cure's "In-between Days", Doctor and the Medics, The Christians, Wishbone Ash, Derek B, Stan Ridgway, Sting, Julian Lennon, Shakespeare's Sister and Blur's "13". Just recently in 2000, he has had success with "Pure Shores" collaborating with All Saints and another collaboration with Madonna on the album ", immediate and unexpected". projects have resulted in "Pieces in a modern style"
Albums have included "Wild Thing" (1984) and "Exhibit A" (1987) with Laurie Mayer.
Essential Albums:
Click on album cover to buy.

Discography:
Orbit (1987)
Strange Cargo (1987)
Strange Cargo 2 (1990)
Strange Cargo III (1993)
Pieces in a Modern Style (2000)